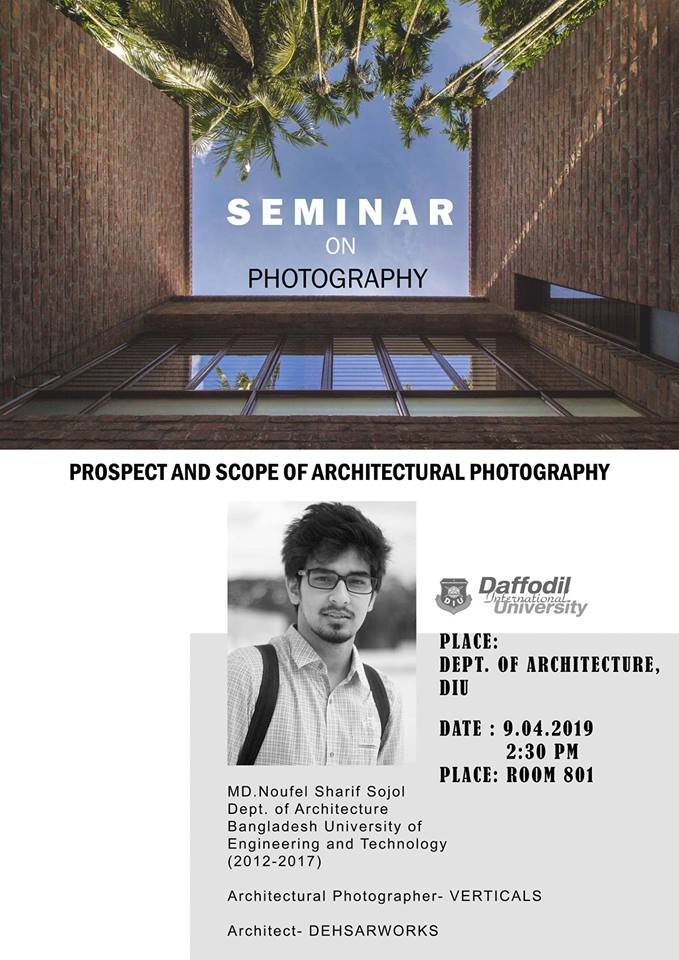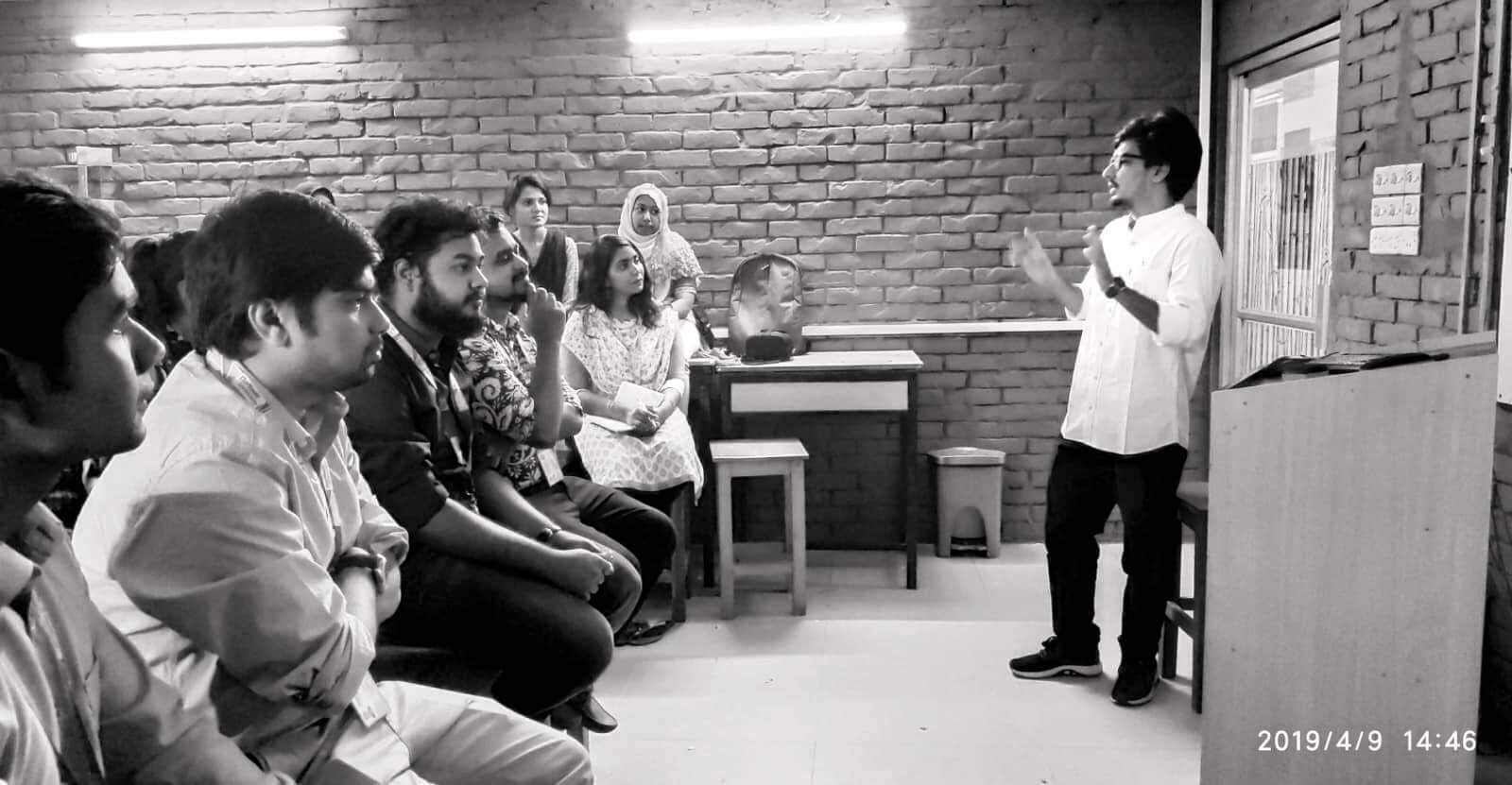 Seminar on architectural photography by Architect Noufel Sharif Sojol.
A seminar on prospects and scope of architectural photography was held by AR. Sojol in the Dept of architecture, DIU. The seminar lasts around 2 hours where the instructor helped students to understand the fundamental techniques of architectural photography.
The architecture family of DIU wants to say thanks to Ar.Noufel Sharif Sojol for sharing his expertise with us.